BRAINTREE, MASS. (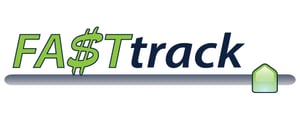 August 12, 2019) – Liberty Bay Credit Union, one of the oldest and most established credit unions in New England, is pleased to announce that it has been named 2nd place winner in the Desjardins Adult Financial Education Award program. The Cooperative Credit Union Association (CCUA) announced the award, which is one of the credit union state-level winning entries, as part of the National Credit Union Award Programs (Dora Maxwell, Louise Herring, and Desjardins Awards). The programs, sponsored by CCUA and Credit Union National Association (CUNA), honor credit unions for their involvement in community projects, activities, credit union philosophy, and youth financial education.
The award will be presented in October at the CCUA's annual meeting & convention. Liberty Bay Credit Union's winning entry focused on its efforts to bridge the gaps in financial education in the community with the introduction of its "Fa$Ttrack" program. The online program is available to all at no cost and provides a wide variety of education modules designed to provide information on over 60 financial topics from saving and borrowing to retirement. The "Fa$Ttrack" program augments the credit unions' in-person financial education seminars. "We spent a great deal of time developing the Fa$tTrack program and it is rewarding to be recognized by the Cooperative Credit Union Association for our efforts," said Lyn Matteson, President, Liberty Bay Credit Union. "Financial education is critically important and being able to deliver a comprehensive program for free to anyone aligns perfectly with our mission of offering a better style of banking."
Learn more about the free Fa$tTrack program at www.lbcu.org/fasttrack.